Same story, different month....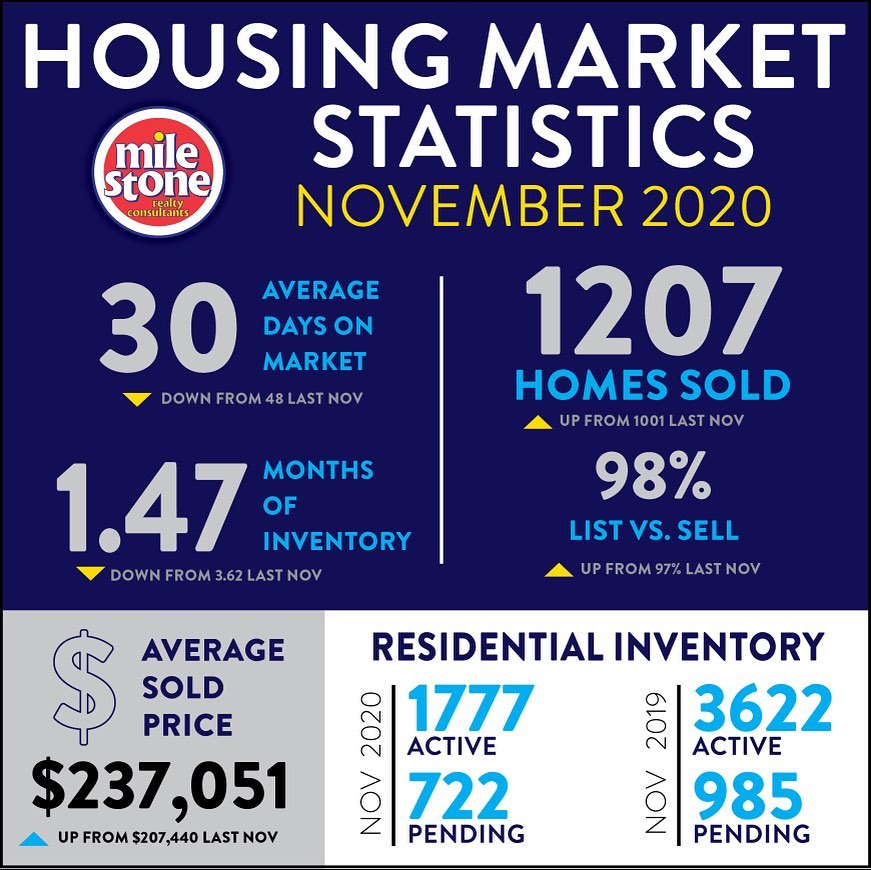 We've been seeing a steady, slow decline in our MONTHS OF INVENTORY number for a while now; we've been below 2 months of inventory since June of this year.

What does that mean?
There's only enough inventory on the market right now to last us less than a month and a half. So if you're on the fence about selling, you don't have much competition. That could mean top dollar! Buyers: if you're looking for a deal, it's going to be hard to find!

Let me help you figure out what situation is the best for you!
-A
...